IONA MILLER E-mail

iona_m@yahoo.com
http://ionamiller.weebly.com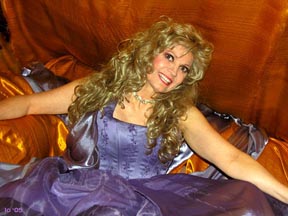 My Address
Southern Oregon, USA
Online Contact Info
iona_m@yahoo.com
Website
IONA MILLER HOMEPAGE
A NEW COSMOLOGY

Titanic forces and fields of energy inherent in space itself engender, shape and guide the destiny of our physical universe.

Within it all, an innate intelligence appears to be at work. Pattern, order, harmony and symmetry prevail from tiny atom to distant star.

No longer can the universe be viewed as a mechanical clockwork construct but rather a self-regulating, self perpetuating, conscious organism. Its aims are wholeness, organization and continuity.
No more can 'life' in its myriad expressions be seen as a mere effect of material processes nor an accident in time and space but as a purposeful flux in a grand design, beautiful to behold.

1.
CREATIVE PHYSICS ESTABLISHES THE REALITY OF ONE FUNDAMENTAL BACKGROUND FIELD OF SUBTLE RADIANT ENERGY WHICH ENGENDERS, PERMEATES, SUSTAINS AND ORGANIZES ALL NATURAL PHENOMENA. ATOMIC STRUCTURE IS BUT A CONDENSATION OR CRYSTALLIZATION OF THE FIELD WHERE IT CONCENTRATES. AS STATED BY THE LATE THEORETICAL PHYSICIST, DAVID BOHM, 'MATTER IS MERELY FROZEN LIGHT'. THE FIELD MANIFESTS IN A VORTICEAL OR SPIRALLING MOTION WHICH IS OF LOW ELECTRO-MAGNETIC INTENSITY. IT IS NEGENTROPIC OR LIFE GIVING AND THEREBY OPPOSES ENTROPY OR THE DISINTEGRATION AND DISORGANIZATION OF MATTER.


2.
IT DETERMINES FORM, GUIDES GROWTH AND DEVELOPMENT, AND INFLUENCES BEHAVIOURAL PATTERNS BY ITS CONTINUAL INTERACTION WITH LIVING FORMS WHICH SHOULD BE REGARDED IN TERMS OF PHYSICS AS 'OPEN ENERGY SYSTEMS'.


3.
ALL FORMS EXHIBIT INDIVIDUAL BIO-ENERGY FIELDS WHICH ARE MEASURABLE AND VIA WHICH THE CONTINUAL INTERACTION WITH OTHER ENVIRONMENTAL FIELDS TAKE PLACE. THE BIO-ENERGY FIELD MAY BE SEEN IN THIS WAY AS AN 'INTERFACE' BETWEEN A PHYSICAL ENTITY AND THE FORMATIVE FIELD.


4.
CONSCIOUSNESS, AS A LIFE-FORCE WHICH ENABLES THOUGHT, MIND, FEELINGS, EMOTIONS, IMAGINATION AND CREATIVITY TO OPERATE, ARISES FROM THE UNIVERSAL OR FORMATIVE FIELD'S ESSENTIAL PROPERTIES.


5.
ALL IMPULSES; PHYSICAL, MENTAL OR EMOTIONAL, BECOME ENERGETIC VIBRATIONAL PATTERNS THAT IMPOSE THEMSELVES UPON THE FORMATIVE FIELD WHICH ACTS AS A REPOSITORY OF THIS INFORMATION. THE ANALOGY OF A COSMIC VIDEO RECORDING TAPE IS FITTING. IN EASTERN TERMINOLOGY THE 'AKASHIC RECORD' ASSUMES THE SAME ROLE;' AKASHA BEING SPACE ITSELF OR UNMANIFESTED LIGHT. IN TURN, WE ATTRACT ENERGETIC PATTERNS OF INFORMATION FROM THE FORMATIVE OR MORPHIC FIELD THROUGH 'COHERENCE' OR SYMPATHETIC VIBRATION.


6.
EVOLUTION IS SEEN PRIMARILY AS A TRANSFORMATION OF CONSCIOUSNESS. ANY CHANGE IN CONSCIOUSNESS OR MIND EVOKES A CORRESPONDING CHANGE IN THE PHYSICAL BEING. THE EVOLUTIONARY (OR DEVOLUTIONARY) PROCESS IS ESSENTIALLY ONE OF 'FEEDBACK' BETWEEN LIVING SYSTEMS AND THE FORMATIVE FIELD THROUGH COHERENCE. AGAIN, AN EASTERN APHORISM,'WE ATTRACT ACCORDING TO OUR BEING', BECOMES SIGNIFICANT.


7.
CELL SURFACE MEMBRANE ( OR THE CELL'S NERVOUS SYSTEM) ACTS IN RESPONSE TO ENVIRONMENTAL FIELD INFORMATION THAT DETERMINES BEHAVIORAL PATTERNS WHILE INTERNAL DNA (OR ITS CELL'S REPRODUCTIVE CENTRE ) AND GENETIC CODING DETERMINE PHYSICAL STRUCTURING BUT CAN ALSO BE AFFECTED BY ENVIRONMENTAL FIELD INFORMATION. THE ENTIRE CELL AS A LIVING ENTITY BECOMES A UNIT OF INTERACTIVE ELEMENTS.


8.
THE TRADITIONAL DECREE ON THE MECHANISTIC WESTERN BIOLOGICAL SCIENCE'S THAT LIFE, CONSCIOUSNESS, MIND, FEELING, EMOTIONS, AND CREATIVITY ARE MERE PRODUCTS OF PHYSICALLY BASED, CHEMICAL INTERACTIONS ARE DISCOUNTED AS A FALSE ASSUMPTION IN THE LIGHT OF ADVANCED BIO-PHYSICS AND ENERGY FIELD RESEARCH.


9.
ORGANIC FORMS EXHIBIT AN AESTHETIC PROPORTION KNOWN AS THE 'GOLDEN MEAN' OR PHI RATIO, MATHEMATICALLY EXPRESSED AS 1.618 WHICH IS INTEGRAL ALSO TO MODERN 'FRACTICAL' OR NON LINEAR MATHEMATICS. THE USE OF THIS PROPORTION IN THE HIGH ART AND ARCHITECTURE OF CLASSICAL TIMES CORRESPONDED WITH THE PHILOSOPHICAL CONCEPT OF 'WISDOM THROUGH BEAUTY' UPON WHICH THE GREEK 'SCIENCE' FOR ETHICAL ENDS' WAS STRUCTURED. PLATO TERMED THE PHI RATIO 'THE KEY TO THE PHYSICS OF THE COSMOS'. PHILOSOPHY, ART AND SCIENCE WERE THUS IN SYNERGY; A TREASURE LOST TO MODERN FRAGMENTATION AND SCIENTIFIC REDUCTONISM.





CREATIVE PHYSICS ADVOCATES A RENAISSANCE OF THOSE ONCE UNIVERSAL INSIGHTS IN TANDEM WITH OUR INTELLECTUAL AND TECHNOLOGICAL ADVANCES. THE PRINCIPLE, WHEN FULLY REALIZED BY THOSE AT THE HELM OF OUR SCIENCES, MAY ACT AS A 'MAGIC BULLET' IN AVERTING AN IMPENDING ENVIRONMENTAL, ECOLOGICAL, AND SOCIOLOGICAL SUICIDE. THE FORMATION OF A BALANCED HUMANITARIAN SCIENCE AS OPPOSED TO THE EXISTING OVERWEIGHTED MECHANIST MODEL BECOMES NOT ONLY A PRIORITY BUT A BLUEPRINT FOR THE SALVATION OF THE PLANET AND THE WELL BEING OF ITS PRESENT AND FUTURE INHABITANTS.


ENDORSEMENT OF CREATIVE PHYSICS AND THE FINDINGS OF THE SCIENCE-ART RESEARCH CENTRE HAS COME FROM SOME OF THE MOST PRESTIGIOUS FACULTIES OF LEARNING THROUGHOUT THE WORLD. CREATIVE PHYSICS MATHEMATICS AND PRINCIPLES, PROJECTED BY HIGHLY RESPECTED INTERNATIONAL SCIENTIFIC JOURNALS HAVE ALSO FORMED THE SUBSTANCE OF THEMES CHOSEN BY SOME OF THE MOST PROMINENT AUTHORS OF THIS CENTURY IN THE PHILOSOPHICAL AND SCIENTIFIC ARENAS. THE EVENTUAL ACCEPTANCE OF CREATIVE PHYSICS AS THE DOMINANT PARADIGM IN THE LIFE SCIENCES IN THE NEW MILLENIUM IS IMMINENT.


Pope, Science-Art